Skip Hire from LAS is a great way of efficiently and responsibly disposing of all waste. As one of Mid and West Wales leading Skip Hire companies, no project is too big
or small.
With over 40 years experience, we know how important the prompt delivery and collection of a skip can be to ensure seamless operations.
Our Skip Hire service is convenient, easy to use and ensures that you remain fully compliant with all relevant waste legislation.
We supply a vast range of skips in different sizes to help you tackle everything from small domestic work to large industrial projects.
For those requiring a swift clearance of waste, we also offer our 'Wait and Load' service – a driver will arrive with your skip of choice and wait while you load it.
Contact our friendly team on 01570 421 421 for more information.
Skip Sizes
We have a wide range of skip sizes available to our commercial and domestic customers. Our skips range in size from 6 yard right through to 8 and 12 yard, with both covered and uncovered options available to suit the needs of your project.
6 yard skip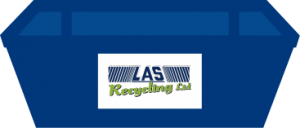 10ft Length
5ft Width
4ft Height
8 yard skip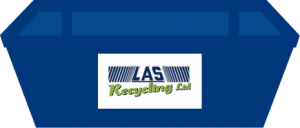 12ft Length
6ft Width
4.5ft Height
Enclosed 8 yard skip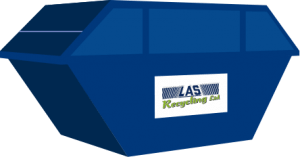 12ft Length
6ft Width
4.5ft Height
12 yard skip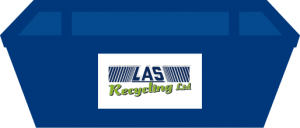 13.4ft Length
6.5ft Width
6.5ft Height
Enclosed 12 yard skip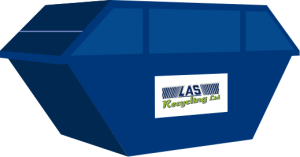 13.4ft Length
6.5ft Width
6.5ft Height
There are a number of factors you have to consider when ordering a skip, such as:
Skip Placement
Height restrictions
Road size
Sewers
Driveway
Manholes
Road permit
Parked cars
Vehicle sizes
We have a range of vehicles in our fleet, some larger than others. You can use the dimensions below to ensure that we have access to your property and the location you'd like your skip placed.
Skip Lorry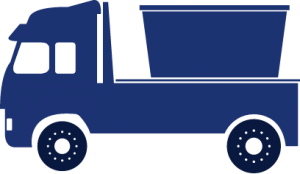 22.4ft Length
9.8ft Width
11.2ft Height
Roll On/Off Lorry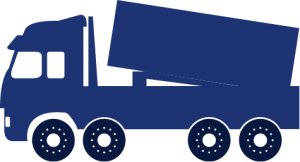 28.9ft Length
9.8ft Width
16.3ft Height
Roll On Roll Off Skips (RoRo's)
Where you require a larger solution to your waste disposal requirements, look no further than roll-on roll-off skips from LAS.
RoRo's are commonly used on commercial and industrial premises that inherently generate large volumes of waste, including sectors such as construction, manufacturing or distribution. We offer a wide range of RoRo's from 20 yard to 35 yard.
20 Yard RoRo

20ft Length
7.5ft Width
4.1ft Height
35 Yard RoRo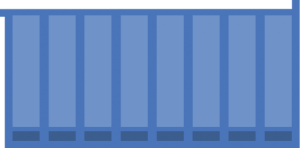 20ft Length
7.5ft Width
8ft Height
F.A.Qs
What can't I put in the skip?
For legal reasons, we cannot accept the following materials in the skip:
Plasterboard
Oils and paints
Asbestos
Chemicals and solvents
Electrical items inc. fridges and freezers
Gas containers
Clinical waste
Batteries
Please note that mattresses and tyres are charged separately.
If you need to have your skip placed on the road, you will need to obtain a skip hire permit. We can apply for the permit on your behalf. It is illegal to place a skip on a public highway without permission. In cases where it is not possible leave the skip on the public roadway, a 'wait & load' service can be provided.
How long can I keep a skip?
Usually, skips are kept on customer sites anywhere from 1 to 14 days; but you can keep a skip for as long as it is needed. If your skip is on the road, you will need to check the length of time covered by your permit.
Generally we aim to deliver and collect skips within three working days of request – so if it's important the skip is delivered or collected by a certain date, then please be sure to give us a reasonable amount of notice.
Please note skips must be level loaded and safe to transport. If overloaded skips are deemed unsafe to transport this will incur additional charges.
It isn't always practical or physically possible to have a skip situated on site for an indefinite period of time, which is where our skip wait and load service offers the perfect solution for all your waste requirements. If your project only requires a quick clearance without the need for a skip to be present for several days, or where space and access constraints exist at a location, then utilise our quick, easy and convenient wait and load service. It's exactly as it says; we wait while you load, and when you're done, we take it away, right away.
The legal weight limit for our skips is 8 tonnes. The customer is responsible for the safekeeping of the skip and it's contents.